Dynamic Equilibrium
-Welcome!
Hello, I am Nancy Toner Weinberger. I named and created my business, Dynamic Equilibrium, in 2004. The name represented the opportunity for change and innovation, as well as an acknowledgement that balance, a principle I treasure, is always in the present, and we must respond to the changing circumstances of life to remain in balance. As life and work have progressed, the name has stood the test of time, equally at home representing my individual endeavors and broadest community reach.
In tune with this focus, and following 36 years of teaching adult vocational skills and 40 years of private practice as a bodyworker, as well as a year for personal evaluation and inner seeking, I have closed my private practice, and cut back on my teaching. I am looking forward to enough leisure to complete some home projects and some creative projects that always get put on the back burner in favor of "work,"- easy to do when you love your work! If you would like to keep up with me, you can join my email list in the left column.
I will be teaching only a few select classes this year (See the Class Calendar page), and I am always willing to schedule private tutorials for my bodywork students.
Click here to read more about Dynamic Equilibrium.......
_____________________________________________
Click here to read the latest newsletter.
Scroll down this column for upcoming events.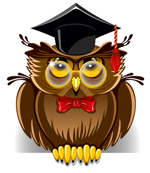 Become a Continuing Education Instructor!
Next class

Sep 27-30, 2019

at the Hampton Inn, Raleigh, NC
_______________________________
Freedom Bodywork®

Based on the teachings of Dr. Milton Trager and the experience of Nancy Toner Weinberger

Client Prone and Client Supine classes in Weaverville, NC April & September. Click here for dates and details.
______________________________________

Foundations - August, 2019
The Realms- Oct 2019 & Feb 2010

- Massage Therapists-
last chance to take these classes for CE credit!
_________________________________