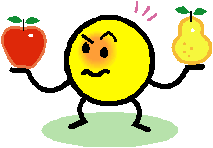 Ethics Tutorial

With Nancy Toner Weinberger, LMBT # 2986
-licensed massage therapist since 1976 (NY)
Former Board Member- North Carolina Board Board of Massage & Bodywork Therapy
We meet at the North Raleigh office at 6330 Falls of the Neuse Road.
Tuition: $100 2 NCBTMB approved continuing education contact hours, or $125 for 3 NCBTMB approved continuing education contact hours.

"Ethics cannot be 'taught'- it is a lifelong endeavor to arrive at a code of behavior in which we are true to ourselves, while cherishing the life essence of others. Ethical decisions come through an inner experience of struggle and choice; they require a balance of inner reflection and truthful observation of others and ourselves. "
Course Description: Are you facing an ethical challenge in your professional practice? Perhaps you don't feel comfortable seeking help in a classroom setting or with your colleagues. You'd like someone outside your circle of professional contacts to talk to, to help you clarify the issue in terms of the rules and standards of the profession. You'd like to find a solution that is appropriate and professional, and implement that solution with confidence.
The Ethics tutorial is a one-on-one confidential learning experience, in which you will clarify the ethical challenge or dilemma you face and satisfactorilly resolve the situation. This tutorial is for professional massage therapists and bodyworkers with an active private practice. Each in-person tutorial includes a follow-up phone meeting for completion and affirmation.
Learning Outcomes:
At the conclusion of the tutorial the student will:
· Clarify the ethical challenge or dilemma facing them in their massage/bodywork practice.
· Identify related national and local standards/laws/rules.
· Define a plan of action to resolve the ethical challenge or dilemma he or she faces.
· Appropriately and professionally resolve the ethical challenge or dilemma he or she faces.

Agenda:
· You will, with assistance, describe in detail the ethical challenge or dilemma you face. The issue is distilled to a concise statement.
· Using written reprints of the NCBTMB Standards of Practice, the NCBTMB Code of Ethics, state laws, state code of ethics, state board rules and any published board guidelines, we determine together the specific standards/laws/rules that relate to the issue described.
· Using principles of NVC (Non-Violent Communication), visualization, role play, and other appropriate techniques, a plan for resolving the issue presented is jointly developed and written down. An appointment for a follow-up phone call is made.
· A follow-up phone call is completed, summarized and documented.
· After the phone call, and upon receipt of evaluation form, a Certificate of Attendence is issued.
Call 919-562-1548 to schedule your private appointment. There is also an option to meet at my home office at 309 Oakwood Court, Youngsville, NC.